EDIT MAIN
Prices
| | |
| --- | --- |
| Breakfast | Lunch |
| Reduced: $.30 | Reduced: $.40 |
| Regular: $1.50 | Regular: $2.75 |
| Adult: $3.00 | Adult: $4.00 |
To all Choctaw County School District Parents:
CCSD is proud to announce we will be participating in the Seamless Summer Option for school year 2021-2022. This means that the District will be allowed to provide breakfast and lunch to all students at no cost. This will begin August 5, 2021 and continue through the end of the school year (May 25, 2022). All items that are considered extra sales will not fall under this program. (Extra milk, fries, ice cream, etc.)
We receive federal funding each year which is in part determined by school lunch application data so we will still send home a lunch application form with each student to complete. We encourage everyone to please complete the form and return it to your child's school so that we will receive a high level of funding. This will in no way change your child's ability to receive free meals for the 21-22 school year.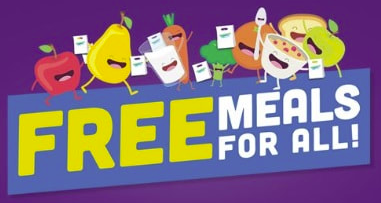 This institution is an equal opportunity provider.